That's right today I am happy to share with you guys the books that I bought today from my job. I have 17 books to show you. It was definitely a YA book day!! So let me know if you have read any of these and what you thought about them.
(All pictures and synopsis are from Goodreads.com)
In an America devastated by war and plague, the only way to survive is to keep moving.
In the aftermath of a war, America's landscape has been ravaged and two-thirds of the population left dead from a vicious strain of influenza. Fifteen-year-old Stephen Quinn and his family were among the few that survived and became salvagers, roaming the country in search of material to trade. But when Stephen's grandfather dies and his father falls into a coma after an accident, Stephen finds his way to Settler's Landing, a community that seems too good to be true. Then Stephen meets strong, defiant, mischievous Jenny, who refuses to accept things as they are. And when they play a prank that goes horribly wrong, chaos erupts, and they find themselves in the midst of a battle that will change Settler's Landing–and their lives–forever.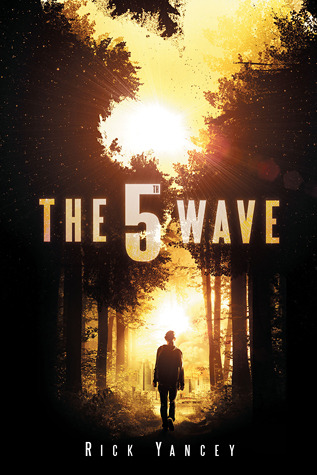 After the 1st wave, only darkness remains. After the 2nd, only the lucky escape. And after the 3rd, only the unlucky survive. After the 4th wave, only one rule applies: trust no one.
Now, it's the dawn of the 5th wave, and on a lonely stretch of highway, Cassie runs from Them. The beings who only look human, who roam the countryside killing anyone they see. Who have scattered Earth's last survivors. To stay alone is to stay alive, Cassie believes, until she meets Evan Walker. Beguiling and mysterious, Evan Walker may be Cassie's only hope for rescuing her brother-or even saving herself. But Cassie must choose: between trust and despair, between defiance and surrender, between life and death. To give up or to get up.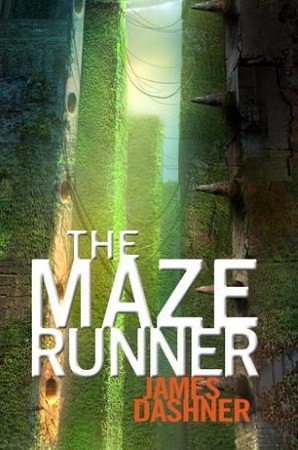 If you ain't scared, you ain't human.
When Thomas wakes up in the lift, the only thing he can remember is his name. He's surrounded by strangers—boys whose memories are also gone.
Nice to meet ya, shank. Welcome to the Glade.
Outside the towering stone walls that surround the Glade is a limitless, ever-changing maze. It's the only way out—and no one's ever made it through alive.
Everything is going to change.
Then a girl arrives. The first girl ever. And the message she delivers is terrifying.
Remember. Survive. Run.
The prequel to the New York Times bestselling Maze Runner series.
Before WICKED was formed, before the Glade was built, before Thomas entered the Maze, sun flares hit the earth and mankind fell to disease.
Mark and Trina were there when it happened, and they survived. But surviving the sun flares was easy compared to what came next. Now a disease of rage and lunacy races across the eastern United States, and there's something suspicious about its origin. Worse yet, it's mutating, and all evidence suggests that it will bring humanity to its knees.
Mark and Trina are convinced there's a way to save those left living from descending into madness. And they're determined to find it—if they can stay alive. Because in this new, devastated world, every life has a price. And to some, you're worth more dead than alive.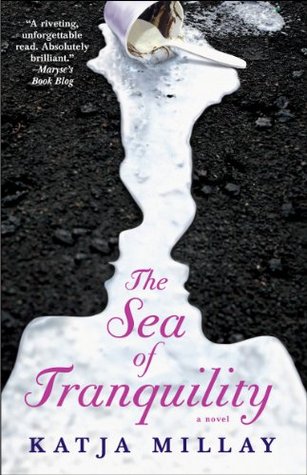 Former piano prodigy Nastya Kashnikov wants two things: to get through high school without anyone learning about her past and to make the boy who took everything from her—her identity, her spirit, her will to live—pay.
Josh Bennett's story is no secret: every person he loves has been taken from his life until, at seventeen years old, there is no one left. Now all he wants is be left alone and people allow it because when your name is synonymous with death, everyone tends to give you your space.
Everyone except Nastya, the mysterious new girl at school who starts showing up and won't go away until she's insinuated herself into every aspect of his life. But the more he gets to know her, the more of an enigma she becomes. As their relationship intensifies and the unanswered questions begin to pile up, he starts to wonder if he will ever learn the secrets she's been hiding—or if he even wants to.
Under the bubbling hot springs and geysers of Yellowstone National Park is a supervolcano. Most people don't know it's there. The caldera is so large that it can only be seen from a plane or satellite. It just could be overdue for an eruption, which would change the landscape and climate of our planet.
For Alex, being left alone for the weekend means having the freedom to play computer games and hang out with his friends without hassle from his mother. Then the Yellowstone supervolcano erupts, plunging his hometown into a nightmare of darkness, ash, and violence. Alex begins a harrowing trek to seach for his family and finds help in Darla, a travel partner he meets along the way. Together they must find the strength and skills to survive and outlast an epic disaster.
A poignant and unexpectedly funny novel about Francis – one of the best and bravest teenage boy narrators since Adrian Mole. This is an emotionally honest story about wanting the very best from life, even when life shows you how very bad things can be.
Francis Wootton's first memory is of Kurt Cobain's death, and there have been other hardships closer to home since then. At fifteen years old he already knows all about loss and rejection – and to top it all off he has a permanently broke big brother, a grandma with selective memory (and very selective social graces) and a mum who's at best an acquired taste. Would-be poet, possible intellectual and definitely wasted in Tyne and Wear, Francis has grown used to figuring life out on his own.Lower Fifth is supposed to be his time, the start of an endless horizon towards whatever-comes-next. But when he is diagnosed with leukaemia that wide-open future suddenly narrows, and a whole new world of worry presents itself.There's the horror of being held back a year at school, the threat of imminent baldness, having to locate his best shirt in case a visiting princess or pop-star fancies him for a photo-op . . . But he hadn't reckoned on meeting Amber – fierce, tough, one-of-a-kind Amber – and finding a reason to tackle it all – the good, the bad and everything in between – head on.In Bloom is a bright, funny, painful and refreshing novel about wanting the very best from life, even when life shows you how very bad it can be. It is a novel about how to live.
Elvie Nara was doing just fine in the year 2074. She had a great best friend, a dad she adored, and bright future working on the Ares Project on Mars. But then she had to get involved with sweet, gorgeous, dumb-as-a-brick Cole–and now she's pregnant.
Getting shipped off to the Hanover School for Expecting Teen Mothers was not how Elvie imagined spending her junior year, but she can go with the flow. That is, until a team of hot commandos hijacks the ship–and one of them turns out to be Cole. She hasn't seen him since she told him she's pregnant, and now he's bursting into her new home to tell her that her teachers are aliens and want to use her unborn baby to repopulate their species? Nice try, buddy. You could have just called.
So fine, finding a way off this ship is priority number one, but first Elvie has to figure out how Cole ended up as a commando, work together with her arch-nemesis, and figure out if she even wants to be a mother–assuming they get back to Earth in one piece.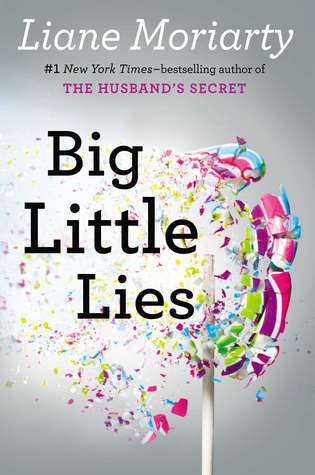 Big Little Lies follows three women, each at a crossroads:
Madeline is a force to be reckoned with. She's funny and biting, passionate, she remembers everything and forgives no one. Her ex-husband and his yogi new wife have moved into her beloved beachside community, and their daughter is in the same kindergarten class as Madeline's youngest (how is this possible?). And to top it all off, Madeline's teenage daughter seems to be choosing Madeline's ex-husband over her. (How. Is. This. Possible?).
Celeste is the kind of beautiful woman who makes the world stop and stare. While she may seem a bit flustered at times, who wouldn't be, with those rambunctious twin boys? Now that the boys are starting school, Celeste and her husband look set to become the king and queen of the school parent body. But royalty often comes at a price, and Celeste is grappling with how much more she is willing to pay.
New to town, single mom Jane is so young that another mother mistakes her for the nanny. Jane is sad beyond her years and harbors secret doubts about her son. But why? While Madeline and Celeste soon take Jane under their wing, none of them realizes how the arrival of Jane and her inscrutable little boy will affect them all.
Big Little Lies is a brilliant take on ex-husbands and second wives, mothers and daughters, schoolyard scandal, and the dangerous little lies we tell ourselves just to survive.
When you've been kept caged in the dark, it's impossible to see the forest for the trees. It's impossible to see anything, really. Not without bars . . .
Andrew Winston Winters is at war with himself.
He's part Win, the lonely teenager exiled to a remote Vermont boarding school in the wake of a family tragedy. The guy who shuts all his classmates out, no matter the cost.
He's part Drew, the angry young boy with violent impulses that control him. The boy who spent a fateful, long-ago summer with his brother and teenage cousins, only to endure a secret so monstrous it led three children to do the unthinkable.
Over the course of one night, while stuck at a party deep in the New England woods, Andrew battles both the pain of his past and the isolation of his present.
Before the sun rises, he'll either surrender his sanity to the wild darkness inside his mind or make peace with the most elemental of truths—that choosing to live can mean so much more than not dying.

16 year old Anna Rogan has a secret she's only shared with her best friend, Rei; she can astrally project out of her body, allowing her spirit to explore the world and the far reaches of the universe.
When there's a fatal accident and her classmate Taylor takes over Anna's body, what was an exhilarating distraction from her repressive home life threatens to become a permanent state. Faced with a future trapped in another dimension, Anna turns to Rei for help. Now the two of them must find a way to get Anna back into her body and stop Taylor from accusing an innocent friend of murder. Together Anna and Rei form a plan but it doesn't take into account the deeper feelings that are beginning to grow between them.
In the world of Sorrow's Knot, the dead do not rest easy. Every patch of shadow might be home to something hungry and nearly invisible, something deadly. The dead can only be repelled or destroyed with magically knotted cords and yarns. The women who tie these knots are called binders.
Otter is the daughter of Willow, a binder of great power. She's a proud and privileged girl who takes it for granted that she will be a binder some day herself. But when Willow's power begins to turn inward and tear her apart, Otter finds herself trapped with a responsibility she's not ready for, and a power she no longer wants.
In this much-anticipated third volume of the Wicked Years, we return to Oz, seen now through the eyes of the Cowardly Lion – the once tiny cub defended by Elphaba in Wicked. While civil war looms, a tetchy oracle named Yackle prepares for death. Before her final hour, an enigmatic figure known as Brrr – the Cowardly Lion – arrives searching for information about Elphaba Thropp, the Wicked Witch of the West. As payment, Yackle demands some answers of her own. Brrr surrenders his story: abandoned as a cub, his earliest memories are gluey hazes, and his life's path is no Yellow Brick Road. A Lion Among Men chronicles a battle of wits hastened by the Emerald City's approaching armies. At once a portrait of a would-be survivor and a panoramic glimpse of a world gone shrill with war fever, Gregory Maguire's new novel is written with the sympathy and power that have made his books contemporary classics.
Oz is knotted with social unrest: The Emerald City is mounting an invasion of Munchkinland, Glinda is under house arrest, the Cowardly Lion is on the run from the law, and Dorothy is back. Amid chaos and war, Elphaba's green granddaughter born at the end of "Son of a Witch", comes of age. Rain will take up her broom, and bring the series to a close.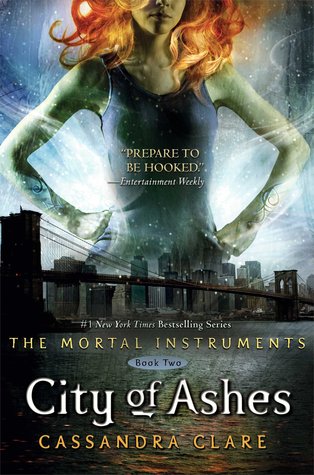 Clary Fray just wishes that her life would go back to normal. But what's normal when you're a demon-slaying Shadowhunter, your mother is in a magically induced coma, and you can suddenly see Downworlders like werewolves, vampires, and faeries? If Clary left the world of the Shadowhunters behind, it would mean more time with her best friend, Simon, who's becoming more than a friend. But the Shadowhunting world isn't ready to let her go — especially her handsome, infuriating, newfound brother, Jace. And Clary's only chance to help her mother is to track down rogue Shadowhunter Valentine, who is probably insane, certainly evil — and also her father.
To complicate matters, someone in New York City is murdering Downworlder children. Is Valentine behind the killings — and if he is, what is he trying to do? When the second of the Mortal Instruments, the Soul-Sword, is stolen, the terrifying Inquisitor arrives to investigate and zooms right in on Jace. How can Clary stop Valentine if Jace is willing to betray everything he believes in to help their father?
In this breathtaking sequel to City of Bones, Cassandra Clare lures her readers back into the dark grip of New York City's Downworld, where love is never safe and power becomes the deadliest temptation.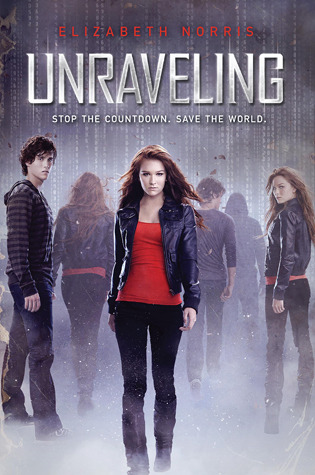 Sixteen-year-old Janelle Tenner is used to having a lot of responsibility. She balances working as a lifeguard in San Diego with an intense academic schedule. Janelle's mother is bipolar, and her dad is a workaholic FBI agent, which means Janelle also has to look out for her younger brother, Jared.
And that was before she died… and is brought back to life by Ben Michaels, a mysterious, alluring loner from her high school. When she discovers a strange clock that seems to be counting down to the earth's destruction, Janelle learns she has twenty-four days to figure out how to stop the clock and save the planet.
Thats All Folks!!!