Instagram Book Club!!!
I am so excited to be apart of Novels at Night book club. We as a group got together to read and discuss Kerr-Ann Dempter's novel, The Reluctant Sacrifice. We had so much fun reading 4 chapters a day then at night getting together and hashing over the characters we loved and hated. Also the beautiful writting and story line!!
Since we enjoyed each other's thoughts and opinions so much we decided to make it official! We decided on the name Novels at Night due to the fact that we discuss at night  ( kinda a given lol). 
March's Book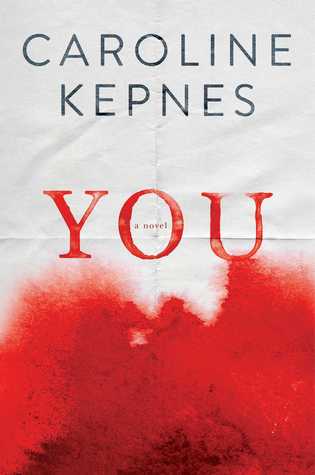 When a beautiful, aspiring writer strides into the East Village bookstore where Joe Goldberg works, he does what anyone would do: he Googles the name on her credit card.
There is only one Guinevere Beck in New York City. She has a public Facebook account and Tweets incessantly, telling Joe everything he needs to know: she is simply Beck to her friends, she went to Brown University, she lives on Bank Street, and she'll be at a bar in Brooklyn tonight—the perfect place for a "chance" meeting.
As Joe invisibly and obsessively takes control of Beck's life, he orchestrates a series of events to ensure Beck finds herself in his waiting arms. Moving from stalker to boyfriend, Joe transforms himself into Beck's perfect man, all while quietly removing the obstacles that stand in their way—even if it means murder.
I have been waiting to read this book since July 2015. So I am super excited we decided to go with it. We will be reading 13 chapters a week and giving our opinions on that Sunday. I can not wait to start this book and have fun with my friends. All of which have amazing IG accounts and you should check them out and follow them!!!
And of course there's me