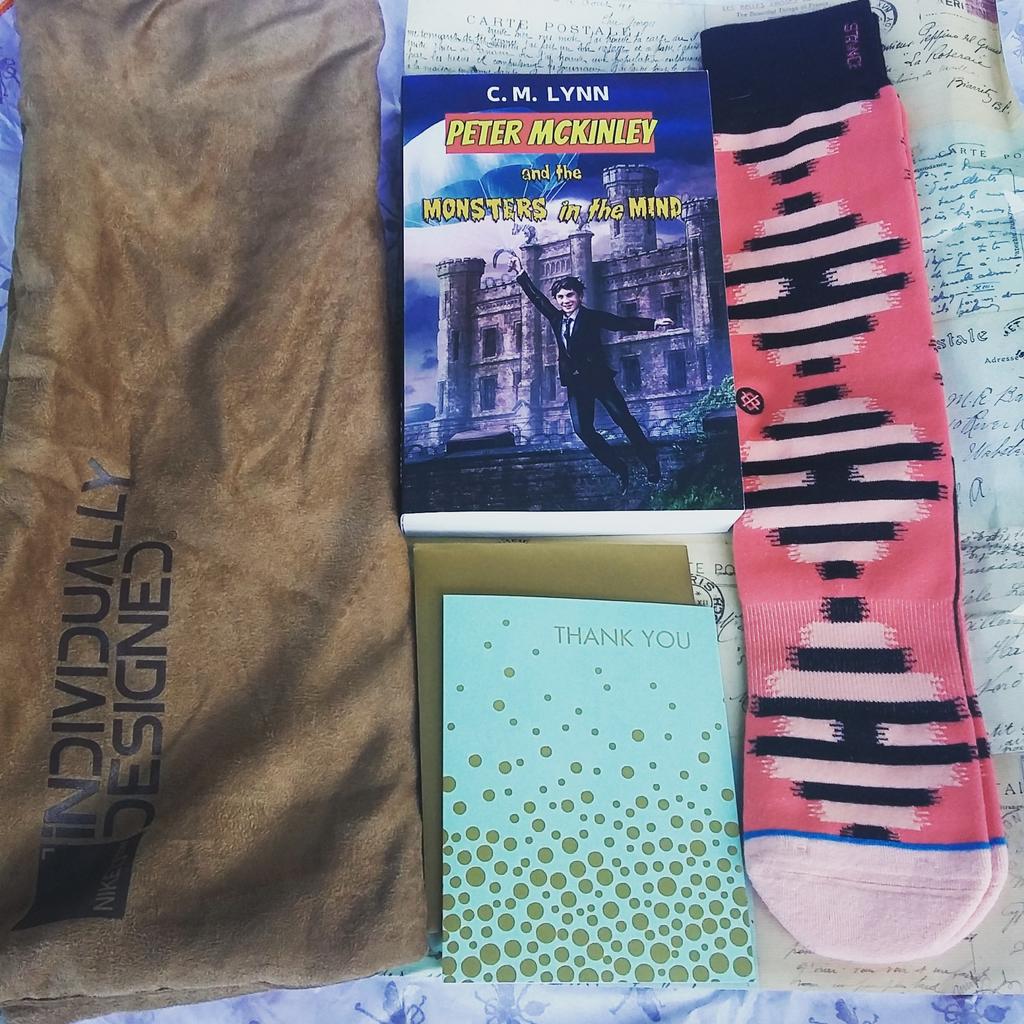 I was asked by C.M. Lynn to review his book,Peter McKinley and the Monsters of the Mind. It sounded very interesting so I accepted. What I got was an awesome book and some goodies. I had a long hot day and when I saw the box on my doorstep. Thank you so much C.M. ! I needed a pick me up.
Synopsis
Peter McKinley, a thirteen year old boy of great means, who grew up in a House of Opinions, must faces Desai, a cunning madman with a charming pedigree, who desperately believes it's his destiny to bring an old machine back to life. Only it will not come to life, not without Peter's help. Fearing the worst, Peter leaves behind all he cares for most, his two best friends, DC and Laysa Santos, and escapes the city for the summer. With the help of Folk Fogelman and Warden Gilbert Graham, Peter hides in the last place anyone would think to look – Brewster Park Prison's haunted ghost wing until he is ready to face his fears. Before this game of hide and seek turns deadly.
About the Author
C. M. Lynn is an American novelist, screenwriter, and entrepreneur from Philadelphia, Pennsylvania. He has gained attention as the author of the Peter McKinley series, beginning with his debut YA novel, Peter McKinley and the Monsters in the Mind. His storytelling concepts explore innovative elements of human relationships, love, philosophical choices, morality, and the ebb and flow of societies. His influences are Alfred Hitchcock, Orson Welles, George Lucas, Steven Spielberg, Christopher Nolan, J. K. Rowling, Michael Crichton, and Ian Fleming.