I am so blessed to be able to receive books from authors or publishers. I had really no idea how much the book community would really impact my life. I didn't think that I would have over 100 followers for this tiny blog or over 3000 on my Instagram account. It blows my mind like whoa!!
So I wanted to share with you three of the books I have recently received through the mail. Let me know down below if you have read any of the books!
First up we have:
The Reluctant Sacrifice by Kerr-Ann Dempster
Published on August 7th, 2015
Centuries ago, sibling rivalry tore Aramith apart. As punishment, the losers were stripped of their immortal birthright and banished to Earth. There, they wasted away from old age and diseases. However, there is hope…
If a Shaw child, born on the 12th day of the 12th month offers her soul in a public sacrifice, then the exiles will be forgiven and welcomed home to Aramith.
Aubrey Shaw is that child, but dying for the exiles is not on her to-do list. Using her gift as a Jumper, Aubrey leaps between bodies to escape relentless shape-shifting hunters. Only, shedding her skin is not enough. Not when Joshua, her best-friend-turned-hunter, is hell-bent on dragging her to the altar.
Will Aubrey's love for Joshua change his mind?
Or, will she have to trust the scarred stranger who shows up out of the blue cloaked in lies and secrets? Doing so means giving up on Joshua. But betting on Joshua's love could do more than break her heart.
It could kill her.
Next up
I read The Suffering through NetGalley and I had no idea that there was a first book to this duology. It read like a stand alone and I enjoyed it a lot. I have a review up for it. Then I found out about The Girl From The Well and I was like OH I bet that has a lot of backstory on Okiku, duh. So the lovely publisher sent me physical copies of both!!!! Thank you so much!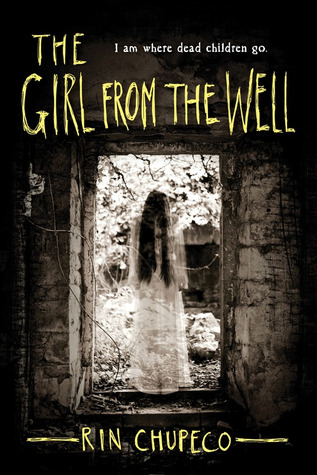 The Girl From The Well by Rin Chupeco
Published on May 1st, 2015
You may think me biased, being murdered myself. But my state of being has nothing to do with the curiosity toward my own species, if we can be called such. We do not go gentle, as your poet encourages, into that good night.
A dead girl walks the streets.
She hunts murderers. Child killers, much like the man who threw her body down a well three hundred years ago.
And when a strange boy bearing stranger tattoos moves into the neighborhood so, she discovers, does something else. And soon both will be drawn into the world of eerie doll rituals and dark Shinto exorcisms that will take them from American suburbia to the remote valleys and shrines of Aomori, Japan.
Because the boy has a terrifying secret – one that would just kill to get out.
The Girl from the Well is A YA Horror novel pitched as "Dexter" meets "The Grudge", based on a well-loved Japanese ghost story.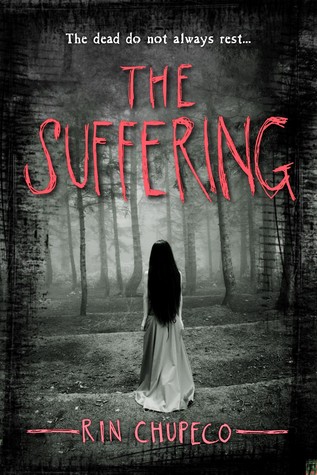 Over the last year I've gone against faceless women, disfigured spirits, and grotesque revenants. Some people keep dangerous hobbies; skydiving and driving at monster truck rallies and glacier surfing. Me? I cast my soul into the churning waters of potential damnation and wait for a bite.
It's been two years since Tark Halloway's nightmare ended. Free from the evil spirit that haunted him all his life, he now aids the ghostly Okiku and avenges the souls of innocent children by hunting down their murderers. But when Okiku becomes responsible for a death at his high school, Tark begins to wonder if they're no better than the killers they seek out.
When an old friend disappears in Aokigahara, Japan's infamous 'suicide forest', both must resolve their differences and return to that country of secrets to find her.
Because there is a strange village inside Aokigahara, a village people claim does not exist. A village where strange things lie waiting.
A village with old ghosts and an ancient evil – one that may be stronger than even Okiku…