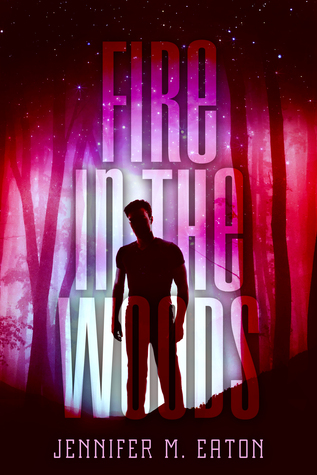 I wanted to thank Jennifer M. Eaton for this spectacular book. I have wanted to read this book since I first laid eyes on this gorgeous cover. Thank you also to Month9Books for sending me the ebook!
It was one of those books that I had a hard time putting down and I know that I would re-read, probably a couple times! I may need to ask for a physical copy because OMG this book is gorgeous!
My Thoughts
I loved this book and like I said I read it in about 6 hours. Which is fast for me. The plot is somewhat believable in what would really happen if aliens did land on Earth. The government would shoot first and ask later.
Jess is a very funny and sarcastic lead character. I admire her spirit and the fact that she lets her heart guide her. I like how she keeps her mother's memory in the for front in all of her decision making.
David is the other main character in this story. He is the alien/love interest in this big mess they find themselves in. I did love his character as well. He was so sweet and being an alien made his reactions to common things, like a bird, really funny and cute. I liked all the details that the author put into him. From his lavender skin tone to the fact that he runs such a high temperature.
There were some parts that kept me guessing and that was a surprise. It kept me on my toes.
Their love story is kind of Romeo and Juliet but I didn't mind that. Yes it was basically insta-love but I mean I get it in this story. Over all I didn't have any issues with this book and I am going to read book 2!
Thank you so much for sharing your work with me!
Where to buy