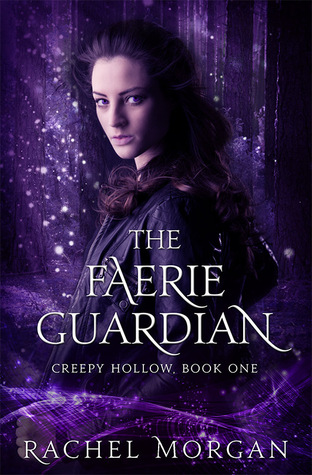 The Faerie Guardian is the first book in the Creepy Hollow Series. I found out about this series from my friend on IG. So I found Rachel Morgan's IG account and asked her if I could have these books for review. She is so nice and sent me the first 3 for my kindle. I did not actually end up "reading" these books because I needed to start crocheting and knitting again, SO I listened to them on my Hoopla App on my phone.
OMG! You guys. I haven't read many books on the Fae but this will be at the top of my list until I die. Rachel has this amazing talent for describing details. Be it in the surrounding area, items, or even the characters in the book. I felt like I walked through every single Faerie Path with the characters.
I love how all of the characters have their own style. Like the main character Violet Fairdale, her hair has purple streaks in it but don't buy her anything purple because it actually is just a coincidence that her name is the same color. We follow her story as she goes through these assignments to become a Guardian. These are the elite guards in their community and keep the Fae world safe.
I don't want to spoil anything so I won't give anymore details on this book. Just know that I can sort of predict things that will happen in books or movies but this book took me for a ride. Its fast paced and action packed. The ACTION sequences are amazing btw!!
If you are looking for something a little different but in the supernatural realm, go and check out Rachel Morgan's world. It is so beautiful and now I want to become a Faerie Guardian!!