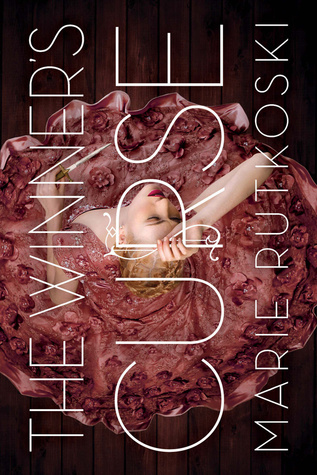 Synopsis: As a general's daughter in a vast empire that revels in war and enslaves those it conquers, seventeen-year-old Kestrel has two choices: she can join the military or get married. But Kestrel has other intentions.
One day, she is startled to find a kindred spirit in a young slave up for auction. Arin's eyes seem to defy everything and everyone. Following her instinct, Kestrel buys him—with unexpected consequences. It's not long before she has to hide her growing love for Arin.
But he, too, has a secret, and Kestrel quickly learns that the price she paid for a fellow human is much higher than she ever could have imagined.
Set in a richly imagined new world, The Winner's Curse by Marie Rutkoski is a story of deadly games where everything is at stake, and the gamble is whether you will keep your head or lose your heart.
Sounds great right???
I picked up this book mostly because of all the hype and I wanted to find out what it was all about. I have to say that I was very underwhelmed by the book. It got to the point of making myself read it just so I can finish it. It took an entire week to read because I was not enjoying it at all and there were times it was just monotonous.
I did love the main two characters, Kestrel and Arin, and how they developed throughout the book. It was more of a romance than a fantasy book and that is what I thought it was going to be. I guess I am more into action packed fantasy. However, come chapter 34, I began to get hooked in. There was a battle and Kestrel had to make a very difficult decision and it was that decision was what made me get up and grab the next one. I am hoping that since the beginning of the book was mostly world building and full of politics that hopefully the second one, The Winner's Crime, will be more captivating. One can only hope right??
3.5/5
*synopsis from Goodreads*