So I have the bad habit of picking out to many library books and not getting the chance to read them all. Im sure I am not the only one in this situation….anyone? anyone?
So I returned most of the books I took out last week except one, Angelfall by Susan Ee. I am only 6 chapters in and I am very hooked!!!! SO when I am done with it I will put up my review on that one. Here are the other books I picked out…..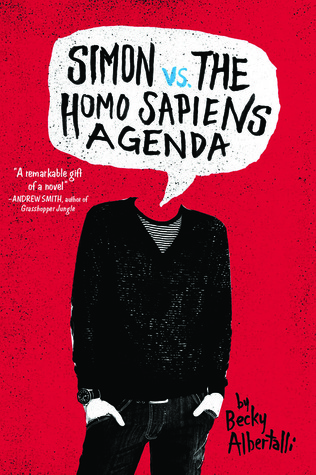 Synopsis: Sixteen-year-old and not-so-openly gay Simon Spier prefers to save his drama for the school musical. But when an email falls into the wrong hands, his secret is at risk of being thrust into the spotlight. Now Simon is actually being blackmailed: if he doesn't play wingman for class clown Martin, his sexual identity will become everyone's business. Worse, the privacy of Blue, the pen name of the boy he's been emailing, will be compromised.
With some messy dynamics emerging in his once tight-knit group of friends, and his email correspondence with Blue growing more flirtatious every day, Simon's junior year has suddenly gotten all kinds of complicated. Now, change-averse Simon has to find a way to step out of his comfort zone before he's pushed out—without alienating his friends, compromising himself, or fumbling a shot at happiness with the most confusing, adorable guy he's never met.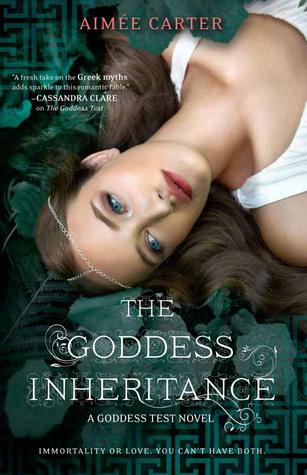 Synopsis: During nine months of captivity, Kate Winters has survived a jealous goddess, a vengeful Titan and a pregnancy she never asked for. Now the Queen of the Gods wants her unborn child, and Kate can't stop her–until Cronus offers a deal. In exchange for her loyalty and devotion, the King of the Titans will spare humanity and let Kate keep her child. Yet even if Kate agrees, he'll destroy Henry, her mother and the rest of the council. And if she refuses, Cronus will tear the world apart until every last god and mortal is dead. With the fate of everyone she loves resting on her shoulders, Kate must do the impossible: find a way to defeat the most powerful being in existence, even if it costs her everything.
Even if it costs her eternity.
 We all looked up By: Tommy Wallach
Synopsis:Before the asteroid we let ourselves be defined by labels:
The athlete, the outcast, the slacker, the overachiever.
But then we all looked up and everything changed.
They said it would be here in two months. That gave us two months to leave our labels behind. Two months to become something bigger than what we'd been, something that would last even after the end.
Two months to really live.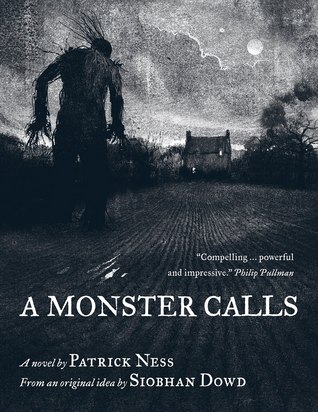 Synopsis: The monster showed up after midnight. As they do. But it isn't the monster Conor's been expecting. He's been expecting the one from his nightmare, the one he's had nearly every night since his mother started her treatments, the one with the darkness and the wind and the screaming…
This monster is something different, though. Something ancient, something wild. And it wants the most dangerous thing of all from Conor.
It wants the truth.
 Synopsis: Three lives. Two worlds. One chance to save them all. As a parapsychologist working for Seattle Psi, Tess has devoted her life to studying psychic phenomena. But when doppelgangers begin appearing from a parallel world that's been struck by an asteroid, nothing in her training will help her survive what's to come. After dislocating to Seattle Psi from the other Earth, Jake is confined by a special task force for study. But when he drains life energy from Tess, almost killing her, it causes a ripple effect across two worlds — and creates a bond neither of them expected.
Ross is an FBI agent ordered to protect Tess while she studies Jake. His assignment is not random — he and Tess have a history, and a connection the Bureau hopes to use to its own advantage. By the time Ross realizes his mission could be compromised, it's already too late — he'll have to choose between his love for Tess and his duty to protect the people of his own Earth.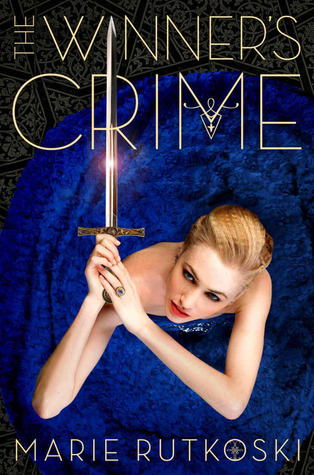 Synopsis:
Book two of the dazzling Winner's Trilogy is a fight to the death as Kestrel risks betrayal of country for love. The engagement of Lady Kestrel to Valoria's crown prince means one celebration after another. But to Kestrel it means living in a cage of her own making. As the wedding approaches, she aches to tell Arin the truth about her engagement… if she could only trust him. Yet can she even trust herself? For—unknown to Arin—Kestrel is becoming a skilled practitioner of deceit: an anonymous spy passing information to Herran, and close to uncovering a shocking secret. 
 As Arin enlists dangerous allies in the struggle to keep his country's freedom, he can't fight the suspicion that Kestrel knows more than she shows. In the end, it might not be a dagger in the dark that cuts him open, but the truth. And when that happens, Kestrel and Arin learn just how much their crimes will cost them.
I can't wait to read all of these and put up the reviews!!!!!
Happy Reading!!!!
*synopsis were taken from Goodreads.com*