I went to work today for the first time in almost a week. It was a very stressful week due to the fact that my best friend's mother died and we went to the memorial. Very sad week. So on a happy not I have 24 books to show you today!!!!! Lets get to it, shall we??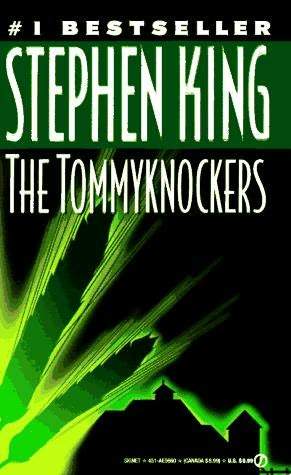 Something was happening in Bobbi Anderson's idyllic small town of Haven, Maine. Something that gave every man, woman, and child in town powers far beyond ordinary mortals. Something that turned the town into a death trap for all outsiders. Something that came from a metal object, buried for millennia, that Bobbi accidentally stumbled across.
It wasn't that Bobbi and the other good folks of Haven had sold their souls to reap the rewards of the most deadly evil this side of hell. It was more like a diabolical takeover…an invasion of body and soul–and mind…. *Paperback*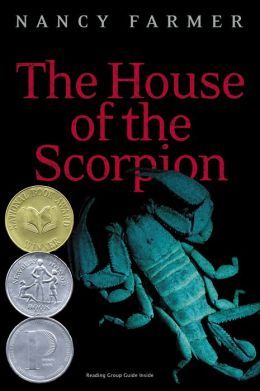 Matteo Alacran was not born; he was harvested with the DNA from El Patron, lord of a country called Opium. Can a boy who was bred to guarantee another's survival find his own purpose in life? And can he ever be free? *Hardcover*
 Francine du Plessix Gray's beautifully realized historical novel reveals the untold love story between Swedish aristocrat Count Axel von Fersen and Marie Antoinette. The romance begins at a masquerade ball in Paris in 1774, when the dashing nobleman first meets the mesmerizing nineteen-year-old dauphine, wife of the reclusive prince who will soon become Louis XVI. This electric encounter launches a love affair that will span the course of the French Revolution. *Hardcover*
 COME AND FIND ME is a novel of suspense that tells the story of Diana Highsmith, a young woman who never leaves her home. Ever since her lover fell to his death while they were mountain climbing, she's been afraid to brave the outside world. She makes a living as a computer security expert with a virtual office on the Internet, barricaded behind layers of physical and electronic security. But when her sister goes missing, she's forced to face her inner demons and go out and find her. The journey brings her face to face with traumas from her own past. *Hardcover*
 In this tense, mesmerizing thriller by Linwood Barclay, critically acclaimed author of Fear the Worst and Too Close to Home, a man's life unravels around him when the unthinkable strikes. *Hardcover*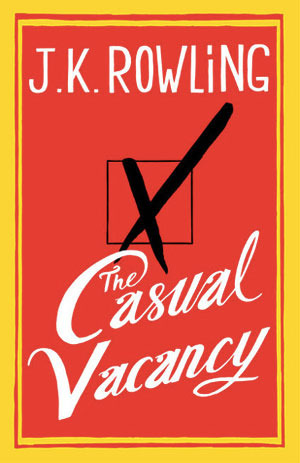 When Barry Fairbrother dies in his early forties, the town of Pagford is left in shock. Pagford is, seemingly, an English idyll, with a cobbled market square and an ancient abbey, but what lies behind the pretty façade is a town at war. Rich at war with poor, teenagers at war with their parents, wives at war with their husbands, teachers at war with their pupils … Pagford is not what it first seems.
And the empty seat left by Barry on the parish council soon becomes the catalyst for the biggest war the town has yet seen. Who will triumph in an election fraught with passion, duplicity and unexpected revelations? *Hardcover*
 Rebecca Eckler is a popular newspaper columnist who lives the fabulous life and gets paid to write about it. So when a tipsy romp with her fiancé on the night of their lavish engagement party leaves her unexpectedly expecting, she is utterly at a loss. How will a woman who loves nothing more than a night out on the town sipping cocktails with her fellow party girls survive the pregnant life? *Paperback*
 London, 1593: It is three weeks before the murder of Christopher Marlowe, playwright and spy in Queen Elizabeth I's secret service — a crime that remains unsolved to this day. Marlowe is hoping to find his missing muse as he sets off on a new intelligence assignment…and closes in on the secret that will seal his fate. *Paperback*
 "A marriage is always two intersecting stories." This realization comes perhaps too late to the husband of Etna Bliss-a man whose obsession with his young wife begins at the moment of their first meeting, as he helps Etna and her companions escape from a fire in a hotel restaurant, and culminates in a marriage doomed by secrets and betrayal. Written with the intelligence and grace that are the hallmarks of Anita Shreve's bestselling novels, this gripping tale of desire, jealousy, and loss is peopled by unforgettable characters as real as the emotions that bring them together. *Paperback*
 The most nostalgic and reflective of Evelyn Waugh's novels, Brideshead Revisited looks back to the golden age before the Second World War. It tells the story of Charles Ryder's infatuation with the Marchmains and the rapidly-disappearing world of privilege they inhabit. Enchanted first by Sebastian at Oxford, then by his doomed Catholic family, in particular his remote sister, Julia, Charles comes finally to recognize only his spiritual and social distance from them. *Paperback*
 Schoolteacher Barbara Covett has led a solitary life until Sheba Hart, the new art teacher at St. George's, befriends her. But even as their relationship develops, so too does another: Sheba has begun an illicit affair with an underage male student. When the scandal turns into a media circus, Barbara decides to write an account in her friend's defense—and ends up revealing not only Sheba's secrets, but also her own. *Paperback*
 n 1918 the Great Flu Epidemic killed an estimated 40 million people virtually overnight. If such a plague returned today, taking a comparable percentage of the U.S. population with it, 1.5 million Americans would die. *Paperback*
 As children, Kathy, Ruth, and Tommy were students at Hailsham, an exclusive boarding school secluded in the English countryside. It was a place of mercurial cliques and mysterious rules where teachers were constantly reminding their charges of how special they were. Now, years later, Kathy is a young woman. Ruth and Tommy have reentered her life, and for the first time she is beginning to look back at their shared past and understand just what it is that makes them special–and how that gift will shape the rest of their time together. *Paperback*
 A lonely dinosaur wanders the barren desert of the Southwest, looking for a companion. Each time he thinks he has found a friend, his hopes are dashed. He winds up in an unlikely places, makes an unlikely friend, and finally feels that his life has a sense of purpose. *SIGNED!!!!*Hardcover*
Every April, when the wind blows from the sea and mingles with the scent of lilacs, Landon Carter remembers his last year at Beaufort High. It was 1958, and Landon had already dated a girl or two. He even swore that he had once been in love. Certainly the last person in town he thought he'd fall for was Jamie Sullivan, the daughter of the town's Baptist minister. A quiet girl who always carried a Bible with her schoolbooks, Jamie seemed content living in a world apart from the other teens. She took care of her widowed father, rescued hurt animals, and helped out at the local orphanage. No boy had ever asked her out. Landon would never have dreamed of it. Then a twist of fate made Jamie his partner for the homecoming dance, and Landon Carter's life would never be the same. Being with Jamie would show him the depths of the human heart and lead him to a decision so stunning it would send him irrevocably on the road to manhood…
*hardcover*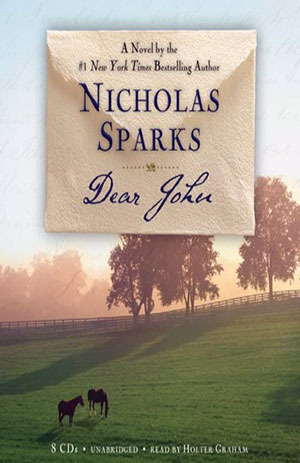 An angry rebel, John dropped out of school and enlisted in the Army, not knowing what else to do with his life–until he meets the girl of his dreams, Savannah. Their mutual attraction quickly grows into the kind of love that leaves Savannah waiting for John to finish his tour of duty, and John wanting to settle down with the woman who has captured his heart. But 9/11 changes everything. John feels it is his duty to re-enlist. And sadly, the long separation finds Savannah falling in love with someone else.
Dear John
, the letter read… and with those two words, a heart was broken and two lives were changed forever. Returning home, John must come to grips with the fact that Savannah, now married, is still his true love—and face the hardest decision of his life. *Hardcover*
 Young Daine's knack with horses gets her a job helping the royal horsemistress drive a herd of ponies to Tortall. Soon it becomes clear that Daine's talent, as much as she struggles to hide it, is downright magical. Horses and other animals not only obey, but listen to her words. Daine, though, will have to learn to trust humans before she can come to terms with her powers, her past, and herself.
*different cover, paperback*
 Donna Leon's charming, evocative, and addictive Commissario Guido Brunetti series continues with
Suffer the Little Children
. When Commissario Brunetti is summoned in the middle of the night to the hospital bed of a senior pediatrician, he is confronted with more questions than answers. Three men — a young Carabiniere captain and two privates from out of town — have burst into the doctor's apartment in the middle of the night, attacked him and taken away his eighteenth-month old baby boy. What could have motivated an assault by the forces of the state so violent it has left the doctor mute? Who would have authorized such an alarming operation? At the same time, Brunetti's colleague Inspector Vianello discovers a money-making scam between pharmacists and doctors in the city. But it appears as if one of the pharmacists is after more than money. Donna Leon's new novel is as subtle and fascinating as ever, set in a beautifully-realized Venice, a glorious city seething with small-town vice.
*different cover, paperback*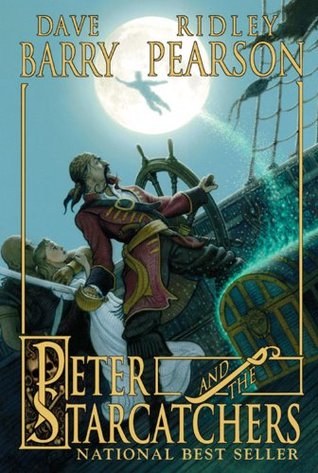 Don't even
think
of starting this book unless you're sitting in a comfortable chair and have lots of time. A fast-paced, impossible-to-put-down adventure awaits as the young orphan Peter and his mates are dispatched to an island ruled by the evil King Zarboff. They set sail aboard the
Never
Land
, a ship carrying a precious and mysterious trunk in its cargo hold, and the journey quickly becomes fraught with excitement and danger. Discover richly developed characters in the sweet but sophisticated Molly, the scary but familiar Black Stache, and the fearless Peter. Treacherous battles with pirates, foreboding thunderstorms at sea, and evocative writing immerses the reader in a story that slowly and finally reveals the secrets and mysteries of the beloved
Peter Pan
. *Paperback*
 At only fourteen, Nathaniel is a rising star: a young magician who is quickly climbing the ranks of the government. There is seemingly nothing he cannot handle, until he is asked to deal with the growing Resistance movement, which is disrupting London life with its thefts and raids. It's no easy task: the ringleader Kitty and her friends remain elusive, and Nathaniel's job-and perhaps his life-are soon at risk. As the pressure mounts, he is distracted by a new series of terrifying attacks in the capital. But is it the Resistance again, or something more dangerous still? To uncover the perpetrators, Nathanial must take desperate measures: a journey to the enemy city of Prague and-worse-summoning once again the troublesome, enigmatic, and quick – witted djinni Bartimaeus. *paperback*
 Three years have passed since the magician Nathaniel helped prevent a cataclysmic attack on London. Now an established member of the British Government, he faces unprecedented problems: foreign wars are going badly; Britain's enemies are mounting attacks close to London; and rebellion is fomentingamong the commoners. Increasingly imperious and distracted, Nathaniel is treating Bartimaeus worse than ever. The longsuffering djinni is growing weak and vulnerable from too much time in this world and is nearing the end of his patience. Meanwhile, Nathaniel's longtime rival Kitty has been stealthily completing her research on magic, demons, and Bartimaeus's past. She has a daring plan that she hopes will break the endless cycle of conflict between djinn and humans. But will anyone listen to what she has to say?In this glorious conclusion to the Bartimaeus trilogy, the destinies of Bartimaeus, Nathaniel, and Kitty converge once more. Together the threesome faces treacherous magicians, a complex conspiracy, and a rebellious faction of demons. To survive, they must test the limits of this world and question the deepest parts of themselves. And most difficult of all-they will have to learn to trust one another. *paperback*
 "Do you sometimes wish you were grown-up?" Venice. Autumn. Rich Aunt Esther wants only angelic orphan Boniface 5, not serious Prospero 12. She hires PI Victor Getz. Thief Lord Scipo brings loot, clothes, to runaways in abandoned theatre Stella. Hornet adds brothers to gang with tall Mosca and scrawny Riccio. But Scipio hides a secret. And old Conte from a cursed isle wants a wooden wing, from grown orphan photographer Ida Spaveno, for his magic merry-go-round that changes ages. *different cover, Paperback*
 When world-renowned Harvard symbologist Robert Langdon is summoned to a Swiss research facility to analyze a mysterious symbol—seared into the chest of a murdered physicist—he discovers evidence of the unimaginable: the resurgence of an ancient secret brotherhood known as the Illuminati … the most powerful underground organization ever to walk the earth. The Illuminati has now surfaced to carry out the final phase of its legendary vendetta against its most hated enemy—the Catholic Church. Langdon's worst fears are confirmed on the eve of the holy conclave, when a messenger of the Illuminati announces they have hidden an unstoppable time bomb at the very heart of Vatican City. With the countdown under way, Langdon jets to Rome to join forces with Vittoria Vetra, a beautiful and mysterious Italian scientist, to assist the Vatican in a desperate bid for survival. Embarking on a frantic hunt through sealed crypts, dangerous catacombs, deserted cathedrals, and even the most secretive vault on earth, Langdon and Vetra follow a 400-year-old trail of ancient symbols that snakes across Rome toward the long-forgotten Illuminati lair … a clandestine location that contains the only hope for Vatican salvation. *hardcover, different and not audiobook*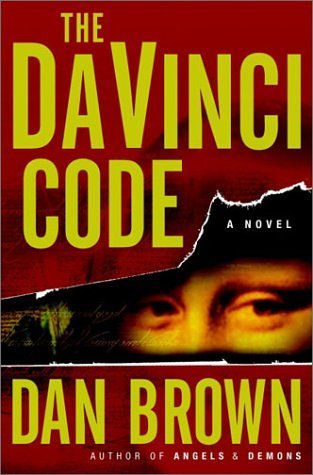 An ingenious code hidden in the works of Leonardo da Vinci. A desperate race through the cathedrals and castles of Europe. An astonishing truth concealed for centuries . . . unveiled at last. While in Paris, Harvard symbologist Robert Langdon is awakened by a phone call in the dead of the night. The elderly curator of the Louvre has been murdered inside the museum, his body covered in baffling symbols. As Langdon and gifted French cryptologist Sophie Neveu sort through the bizarre riddles, they are stunned to discover a trail of clues hidden in the works of Leonardo da Vinci—clues visible for all to see and yet ingeniously disguised by the painter. Even more startling, the late curator was involved in the Priory of Sion—a secret society whose members included Sir Isaac Newton, Victor Hugo, and Da Vinci—and he guarded a breathtaking historical secret. Unless Langdon and Neveu can decipher the labyrinthine puzzle—while avoiding the faceless adversary who shadows their every move—the explosive, ancient truth will be lost forever. *Hardcover*
So there is my giant haul for today…..I need more bookshelves. I am also so lucky to have a fellow bookworm for a husband lol Now I am off to read and I will see you all later!!!
Happy Reading!!!!!
All synopsis comes from Goodreads.com